What is IT liability insurance and why do you need it?
By:
Published: 19 December 2022
What is IT liability insurance and why do you need it?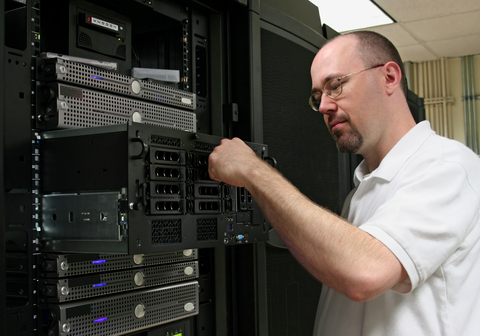 IT liability is a type of insurance that comprises both professional indemnity insurance, plus public and products liability insurance into a package catering specifically to technology and IT companies.
To break this down simply:
Professional Indemnity covers you and your business for "bad" advice or services that result in your client's financial loss.
Public and products liability covers you and your business for physical injury to other people and damage to third party property as a result of your work.
IT liability cleverly combines the two.
What does this mean in the real world?
Not all insurances are like for like. The reason for this inequity is because different business activities attract different risks. A builder who builds houses will have different risk exposures to a technology service provider (TSP) looking after small businesses.
A typical risk for a builder would be their work or negligence causing physical injuries to other people and/or property damage. For example, the builder would be covered for legal costs under their public and product liability policy if a roof they've constructed collapses, causing death or injury to members of the public.
A public and product liability policy would also cover the TSP if they were found to be at fault for causing death or injury to another person, but due to the nature of their business activities, this exposure is not the same as it would be for a builder. An IT liability policy recognises and rates this risk accordingly.
For the TSP, a major risk would be a client claiming they've received "bad" advice. Such as, the TSP forgetting to update a customer software batch, which leads to exposure to cyber criminals or a customer data breach causing financial loss to the client. The TSP's IT liability policy would respond to an incident of this type under the professional indemnity section.
An IT liability policy is a way of combining protections against both bad professional advice, as well as negligence resulting in physical injury and property damage.
The reason professional indemnity and public and products liability tend to be packaged up for TSPs is that it is not always physically clear as to where and when the TSP is delivering a service or product. The benefit of having both insurances under the same "insurer roof" is that it removes any grey areas. The professional indemnity insurer can't blame the incident on the public and products liability insurer and vice versa. It removes the risk of potential insurer conflict.
Most IT liability policies will cover the cost of:
"Bad" advice causing financial loss
Failure of technology products such as software, IT services and/or advice
Infringement on copyright, trademark, registered design, including plagiarism, libel, and/or slander
Personal injury and property damage
Why do you need IT Liability Insurance?
There is an exploding number of technology and IT services on offer, with technologies morphing and growing every day. The following list is by no means comprehensive nor complete, given the ever changing nature of this sector, but if you are a business owner who performs any of these activities, then you will need IT liability insurance:
Help desk IT services
Network security
Data storage and management
Cloud services
Data backup services
IT consulting
Social media consulting
Repair services
Web design services
Data analytics services
System implementation and integration
Software design
Distribution – hardware, software and services
And much, much more
Due to the transient nature of technology, chances are there are many TSPs who have also changed their business model or activities to stay ahead of the curve. In which case they may have an insurance policy in place that no longer adequately serves them.
A common example is with data storage. Storage technologies such as tape, disk drives, USB sticks and hard drives have been superseded by continually evolving cloud-based offerings. While cloud-based systems bring huge benefits in terms of scale and cost, the flipside is that they can elevate risk such as data breaches, data security and cross border jurisdiction challenges.
Another example of change in TSPs is customer relationship management (CRM). Enterprise wide CRM solutions used to cost $100m+ for large customers and take 1 to 2 years to install. The CRM train has moved on to a price per user model, or SaaS solution. These SaaS solutions are comparatively cheap and can be switched on almost immediately. Under the third-party SaaS model, there are very different risks compared to the CRM model. Exposure such as data security, data access and integration challenges pose many risks, including the vendor ceasing to offer services altogether.
Most organisations who engage TSPs, require them to prove they have IT liability insurance in place. Many larger organisations go one step further and require proof of insurance prior to being approved as a panel supplier. Another insurance following hot on the heels of the "insurance is compulsory" bandwagon is cyber insurance and we expect this to grow even more over the short and medium term. Watch this space.
Note that this the above information is general advice and does not take into account your personal business situation. It is for educational purposes only and does not constitute formal insurance advice. You should always seek personal insurance advice from a qualified insurance broker, tailored to suit your individual needs.